THE LOCOMOTION OF TALENT AND SUCCESS WORLDWIDE
30 years of building the best & bringing you the best in new talent and entertainment.
ABOUT US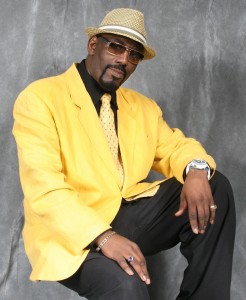 Welcome to Atrainmusic.com where the hits from the soulful and R&B days of yesteryear are still being played and cherished by our house of talented singers. But Atrainmusic.com is not only about Soul and R&B music. Though R&B and Soul may be our foundation, we embrace and include in our production house the music of Jazz, Latin, Pop, Neo-Soul, Rap, Reggae and Rock. These musical genres are performed by new and untapped talent under the charismatic and visionary leadership of A.B. Peterson, President & CEO of A-Train Productions the flagship powerhouse of Atrainmusic.com.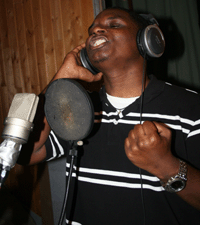 With over 25 years in the music industry, A.B. Peterson gives each artist the benefit of his experience and connections to take them down the path to success. Keeping up with industry trends, business intelligence, and foresight into the marketplace, A-Train Productions (as well as its subsidiary, Atrainmusic.com) can help and guide artists to make educated decisions, assist to steer them from dangerous and damaging situations and assist them to be ready for when it is time for that artist to make his/her move. A-Train Productions (along with it's subsidiary Atrainmusic.com) provides the protection of our Artists.

A-Train Productions philosophy is straight forward, we believe responsive, creative talent can be and should be built within predetermined budgets and time frames to create the maximum success that most artists are lacking in today's market. A-Train Productions has a staff of over 10 multi-disciplined professionals that are specialists in their field of entertainment.
30 Years of A-Train Productions
NY State Lottery Commercial
A.B. Peterson VH1 Interview
A-TRAIN ARTISTS
A-Train Productions would like to introduce its Newest artist, Nikki Brown. She has been singing since 11...

Jennifer incorporates many performance aspects of what she has learned on stage...

A-Train Productions has worked hard with the unique qualities of Pressure, and...

Nikki attended LaGuardia Arts High School where she studied and performed in...
NACHO is one of A-Train Productions hottest Reggaeton artists. His style of Spanish rapping is the fusion of...

"A-Train Productions has given me the needed tools to move forward. Most artists try to do it all by...

A-Train Productions has been doing shows all over the country and that's one thing that caught his attention....

"A-Train Productions is what I've been looking for, they take the time to develop artists to...
WHY A-TRAIN PRODUCTIONS?
We Assure Delivery of The Highest Standard of Services
We maintain overseas Marketing of Artists through Radio, TV, Newspapers, and other forms of media. We concentrate on the development of our artists through Self-Confidence Training, Musical Development, Vocal Development, Writing & Developing New Songs and Stage Development. We employ top industry talent to mentor and and groom our artists into excellence. We also insure open and candid team communication.
We Believe in a Team Structure for All Our Projects
A group of selected producers, song writers and planners are assigned to a project at its inception. One group of people are always involved and aware of the project's entire history, as well as its current status ensuring consistency that is maintained through its senior staff.
We Propose Regular Meetings and Workshops
We meet with project representatives to implement movement from the outset of any project. When necessary, these workshops can double as decision-marketing meetings, where issues will be identified, recommendations presented and decisions are made accordingly.